Connecting the Dots… the importance of connecting people and places…
On April 23rd, 2015, keynote speaker Dr. John Crompton explored ways communities can increase their walkability, attractiveness, and long-term vitality. Dr. Crompton brought lessons from three decades of work with cities and towns across the country, as well as insights from national research. He spoke of the imperatives of good design and infrastructure investments for community building, and the important role of green spaces and trails. Dr. Crompton connected inspiration and pragmatism with his examples of win-win results that come from "incremental change by smart people."
Here are the key points from Dr. Crompton's presentation…
1. Parks positively impact property values
The connection between parks and property values throughout history shows that parks are investments on which there will be positive returns. Frederick Law Olmsted, Jr. affirmed, "It has been established that […] a local park of suitable size, location and character, and of which the proper public maintenance is reasonably assured, adds more to the value of the remaining land in the residential area which it serves than the value of the land withdrawn to create it." The attraction of greenspace in urban areas adds to the value of the remaining land in the area of which the park serves.
2. Trails associated with park creation add value to communities
The functionality or activity potential of trails associated with park creation add value to property. The enhanced value comes from access to a trails because they are critical to the connection of cities. This is a controversial point, as many worry that trails will bring undesirable behavior to their neighborhood. In the short term, trails do have the potential to lower the perceived quality of life of some proximate property owners, but property values will not be adversely affected; however, in the long term, only those who see trails as assets will acquire these proximate properties, so quality of life is enhanced for property owners.
3. Parks promote recreational tourism
Tourism is a public/non-profit sector driven business that promotes a cycle of economic growth. To promote tourism, a city must have desirable attractions, including parks.
4. Parks attract businesses and talent
Strategic economic development marketing means designing a community that satisfies the needs of its current and potential stakeholders. To attract workers, people have to want to be in the community because they love the community and the recreational amenities it has to offer. According to studies, more than 80% of participants will cite some park, recreational, cultural, or environmental ambiance dimension as why they are attracted to the idea of living in a particular place.
5. Parks and recreational amenities attract and retain affluent retirees (G.R.A.M.P.I.E.S.)
GRAMPIES, or Growing number of Retired Active Monies People In Excellent Shape, are an appealing economic target market because they have stable incomes, generate more tax revenue than the cost of serving them, contribute to the development of the health care industry, serve as a great volunteer pool, and stimulate housing and retail without putting pressure on local job markets or social services. According to research, GRAMPIES look for amenity rich communities, especially in terms of recreation, that allow for socialization and active lifestyles. In order to retain GRAMPIES, a city must create recreationally plentiful and enjoyable areas. 
More information on our keynote speaker…
Dr. John Crompton
University Distinguished Professor, Regents Professor, and Presidential Professor for Teaching Excellence, Department of Recreation, Park and Tourism Sciences
Texas A&M University
John L. Crompton holds the rank of University Distinguished Professor and is both a Regents Professor and a Presidential Professor for Teaching Excellence at Texas A&M University.
In 1970, he joined Loughborough Recreation Planning Consultants as their first full-time employee. When he left as managing director in 1974, LRPC had developed into the largest consulting firm in the United Kingdom specializing in recreation and tourism, with a full-time staff of twenty-five which was supplemented by a number of part-time associate consultants.
In 1974, Dr. Crompton came to Texas A&M University. He received his doctorate in Recreation Resources Development in 1977.
Dr. Crompton's primary interests are in the areas of marketing and financing public leisure and tourism services. He is author or co-author of 18 books and a substantial number of articles which have been published in the recreation, tourism, sport and marketing fields. He is the most published scholar in the history of both the parks and recreation, and the tourism fields.
Dr. Crompton served 4 years as a city councilman for College Station from 2007-2011, and was Mayor Pro Tem in 2010-2011. The city's population is 95,000, the annual budget is $260 million; and there are approximately 900 full-time employees.
CONNECTING THE DOTS: Linking People and Places
IS SPONSORED BY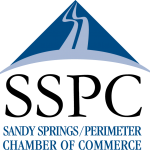 Council for Quality Growth
Laura and Bert Jones