On April 24 2014, The Sandy Springs Conservancy hosted a dinner and presentation for community thought leaders.
Yes! Money does grow on trees. View our compelling presentation on the economic value of greenspace from one of the country's experts -Ed McMahon of the Urban Land Institute, recorded at the Sandy Springs Conservancy's Community Thought Leader conference on April 24, 2014 in Sandy Springs, Georgia.
Sandy Springs has a successful government; can boast well-received new parks and greenspace (like Morgan Falls Park, Lost Corner Preserve and the Abernathy Greenway); and has set priorities for a City Center.   The time is right to launch the next phase of community dialog around greenspace goals. Communities in metro Atlanta and the nation are using aggressive investments in greenspace to attract business, enhance neighborhoods, and increase the public balance sheet. We believe that greenspace will be a key to helping Sandy Springs achieve its potential, and that informed community leaders can make that happen.
Keynote Speaker
Ed McMahon
Senior Fellow
Charles E. Fraser Chair on Sustainable Development
Urban Land Institute, Washington DC
Master of Ceremonies

John Pruitt
Retired senior news anchor, WSB-TV Atlanta
Board Member, Nature Conservancy
With a special presentation to former Mayor Eva Galambos
Host Committee
John Pruitt, Honorary Chair
Jan Collins
Gigi and Chip Collins
Laura and Bert Jones
Janice and Steve Levetan
Cheri and Terry Morris
Jan and the Honorable Rusty Paul
Susie and John Sherrill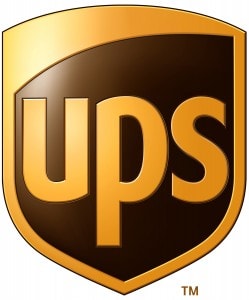 Premier Sponsor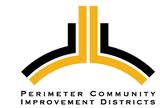 The Sandy Springs Conservancy, Inc. Board of Directors
Steve Levetan, Chair
John Sherrill, Vice Chair
Nancy Schisler, Secretary
Gary Boteler, Treasurer
Carolyn Axt
Andy Barfield
Cheryl Barlow
Lucy Cabot Smethurst
Chip Collins
Tim Fish
Karen Fuerst
Allen Johnson
Laura Jones
Chad Knudsen
Mark Moore
Cheri Morris
Chad Plumly
Bob Peoples
Helen Tapp
Trisha Thompson Fox
Molly Welch
Adam Williamson
Linda Bain, Executive Director
The Sandy Springs Conservancy
For more than a decade Sandy Springs Conservancy, an independent 501(c)(3) organization, has been a successful advocate for more parks and greenspace in our community. We have raised awareness and money, and can point to specific public greenspace that we have helped bring into the public domain, such as Morgan Falls Park, Lost Corner Preserve and the Abernathy Greenway. Literally every week we are faced with opportunities to expand our city's inventory of greenspace, to help the City with its parks projects, and to assist landowners.