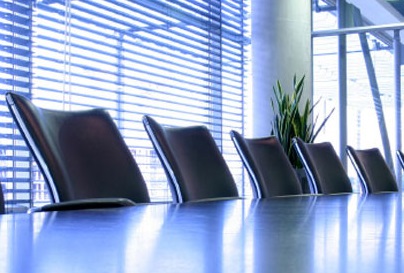 The Sandy Springs Conservancy announces the 2023 Board of Directors, welcoming six new members, Alexandra Allen, a development consultant; Tony Coaxum of Georgia Power; Marian Macleod-Elliott, CPA; Kristen Ristino of Euro Vision Printing; Mark Widener of J.P. Morgan; and Derek Zittrauer of Kimley-Horn.
SSC thanks departing board members Alana Mueller and Gina Miller both of Bennett Thrasher and Kathleen Goff of DaVinci Development Collaborative for their service and contributions to the organization.
SSC 2023 Board of Directors will continue to be led by Chairman Jack Misiura. Misiura joined the board in 2015 and became chair in 2019.  Misiura said he is excited to welcome the new board members who bring a passion for the Conservancy's mission and expertise to help lead the organization into the future.
Serving on the SSC executive committee are Mark Moore, Vice Chair; Charles Hoag, Treasurer; Evan Ottaviano, Secretary & Co-Chair Opportunities & Projects; Van Westmoreland, Co-Chair Opportunities & Projects; Alexandra Allen, Chair Development Committee; and Kristen Ristino, Chair Communications & Outreach.
Meet the New Board Members:

Alexandra Allen
Alexandra (Alex) Allen is a development consultant connecting donors with meaningful missions. Alex started her career as an economist in the energy sector. She has degrees from Emory and the University of New Orleans. Since the 1990's she has been devoted to nonprofit work, as a board member, an executive director, founder, development director and volunteer. Alex founded and led Camp Kudzu for children with diabetes. Since retiring from Camp Kudzu Alex has been involved with many organizations in the Sandy Springs community where she has been a resident for more than 30 years. Fresh air, trees and green space are important to Alex and her family when at home or traveling. She enjoys spending time outdoors playing tennis and hiking with her husband and grown children.

Tony Coaxum
Tony Coaxum is a project engineer with advanced education in business administration, project management and mechanical engineering. He has degrees from North Carolina A&T State University, Missouri State University and Kennesaw State University. Tony is currently the Hydro Plant Superintendent of the Georgia Power Morgan Falls Dam near Morgan Falls Overlook Park. Georgia Power is a committed supporter of community organizations in Sandy Springs and of the park area around the dam. Being on site at the dam, Tony is in contact with the public and looks forward to being in a position to represent both SSC and Georgia Power to increase awareness of the dam facility and park projects in the area.
Marian Macleod-Elliott
Marian Macleod-Elliott is a CPA and has spent her career in public accounting in the tax arena. Originally from Zimbabwe, Marian settled in the Atlanta area and then Sandy Springs where she has given her time as a volunteer for non-profits in the community for many years, lending her accounting expertise. She has a degree from Arizona State University, has served on the Council for the Georgia Society of CPAs and on other professional organizations. Marian enjoys reading non-fiction, practicing yoga and spending time outdoors. Greenspace and parks are important to her, some of her favorite outdoor activities include viewing beautiful scenery and kayaking.

Kristen Ristino Najewski
Kristen Ristino has a background in communications, public relations and marketing with nonprofits in the Sandy Springs community since before it became a city. She started her career in journalism as a newspaper reporter and then a news writer at CNN. Currently Kristen serves as a marketing director and project manager for Euro Vision Printing in Sandy Springs. She has degrees from the University of Massachusetts and Boston University. In addition to volunteering for her daughter's swim teams, Kristen likes to spend time outside with her family at the lake, playing tennis and walking her dog at parks in the area.
Mark Widener
Mark Widener is an executive director at J.P. Morgan where he is an investment banker with over 30 years of experience specializing in energy transactions, primarily for power and natural gas projects with an emphasis on renewable projects in recent years. He has finance degrees from Mercer University and Georgia State. Mark is a long-time and active member of Peachtree United Methodist Church and has been involved in numerous fundraising and leadership roles for Holy Innocents Episcopal School and Zoo Atlanta. Mark and his wife have lived in Sandy Springs for more than 20 years where they raised their two daughters.  He enjoys spending time with his family and their pets doing all kinds of outdoor activities but particularly hiking, walking running, golf, hunting and occasionally kayaking the Hooch.

Derek Zittrauer
Derek Zittrauer is a development services consultant at Kimley-Horn where he works on a variety of land development projects. His expertise is in solving complex and difficult problems for his clients. Derek is a professionally licensed engineer in Georgia and South Carolina with a degree from Georgia Tech. He has three young children and enjoys spending time with them as a tee-ball and basketball coach. Derek is passionate about his family, home improvement projects, and any outdoor activities. He enjoys finding new hiking trails on the weekends with his family and their dog, fishing, and outdoor sports in general.