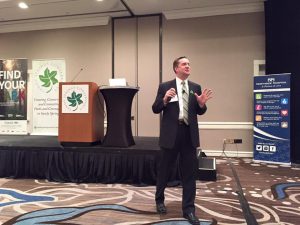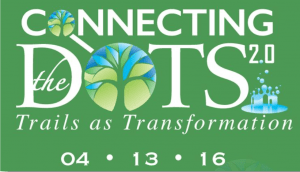 On April 13th, 2016, the Sandy Springs Conservancy hosted their 3rd Annual Thought Leaders Dinner to educate and inspire city organization, business and government leaders about the importance of more and connected Greenspaces in our community. A rousing networking hour during primary season brought about 200 guests including Mayor Rusty and Jan Paul. After dinner, Chuck Flink, President of Greenways Inc. spoke about creating a "green print" for Sandy Springs. The Next 10 Comprehensive Plan initiative is the prime opportunity to build a great park system with connecting greenways, meaning any type of park-style trail—whether paved or unpaved, or following a natural feature like a river or a human-made one like utility lines, railroad beds or Path400. As an international consultant, Chuck Flink showed us how Sandy Springs can be a leader in the integration of trails and greenspace into the fabric of our city, for recreation, commuter purposes and a forming a sense of community.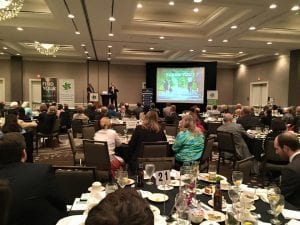 CLICK HERE TO READ MORE ABOUT OUR 2016 THOUGHT LEADERS DINNER
Northside Hospital was our 2016 Presenting
Sponsor, joining a host of local supporters listed here.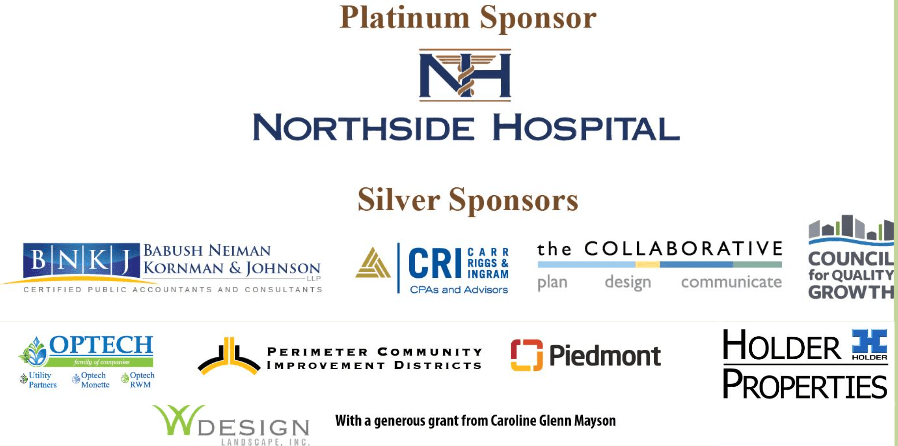 If you would like to be a future SSC Corporate Sponsor, please email Billy Parrish at director@sandyspringsconservancy.org